ACCESS DATA ON YOUR OWN DEVICE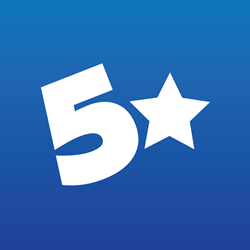 Download the 5-Star Students app, and register with your school to access your virtual ID, view point totals, rewards, activities, events, and more. You can also access eligible surveys and voting polls, get school news and notifications, and even self check-in to events! Your school can provide additional information about which options are available.
Use the links below or search the app stores for 5 star students to locate the App
Don't see your school listed during device registration? Contact your school and ask them to get the 5-Star Students app!